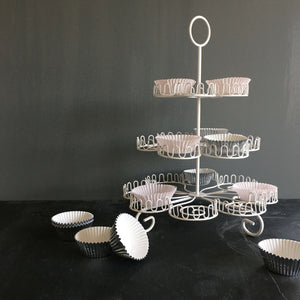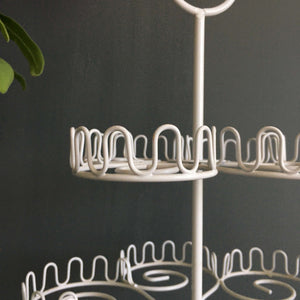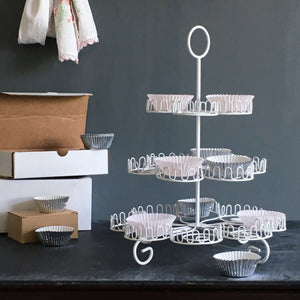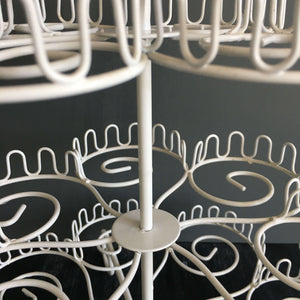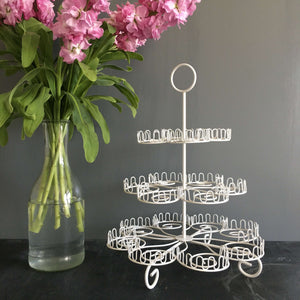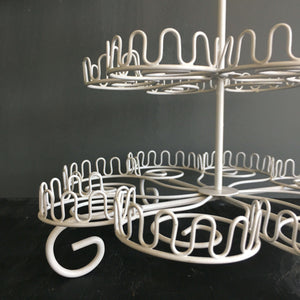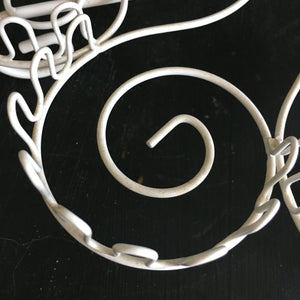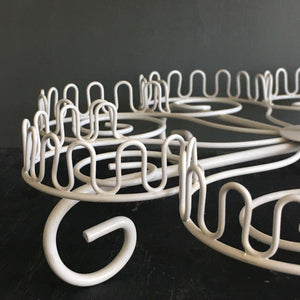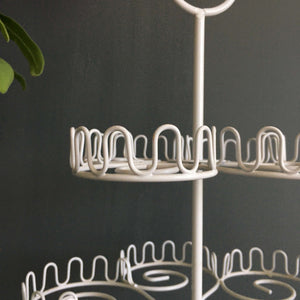 Vintage Wire Cupcake Rack - Three Tier Display Rack - Sturdy White Metal Wire
But you have no chocolate! I think of that again and again! My dear, how will you ever manage? 
― 
Let the baking begin! Or let the ideas start flowing! This vintage three tiered metal stand was originally created to display cupcakes, but don't let that be the end to your creativity! Pile it high with all sorts of baked goods from pastries to cookies, chocolates to doughnuts, candies to mini pies - there is a lot that can be displayed on this efficient, delicate rack. 
Besides sweets treats, this wire wonder also works great as a mini plant stand, organizing shelf or a holder for all sorts of kitchen helpers like glassware, linens, produce, fruits and veggies, etc. 
There is no maker's mark or manufacturers info, so we can't be exact when deciding how old it is, but we estimate it to be later vintage from the 1980's/1990's era. A true helper in the kitchen!
 - Strong, sturdy wire
- Three-tiers
- Delicate design
- Holds 18 cupcakes 
In beautiful condition. No chips, rust or broken segments. Strong wire.
Measures 16" inches (height) x 12.5" inches (dimension of largest tier) x 4.25" inches (height between each tier)