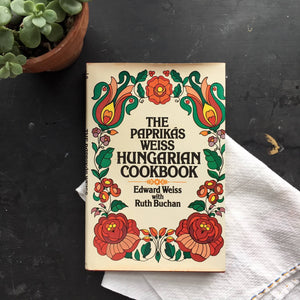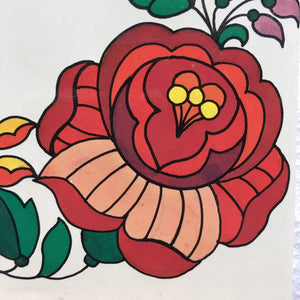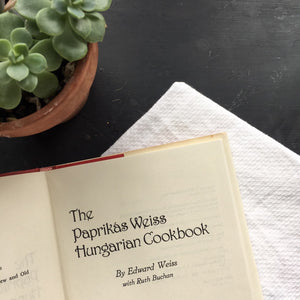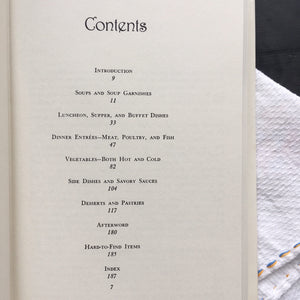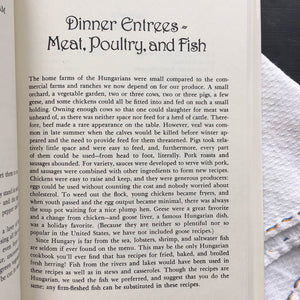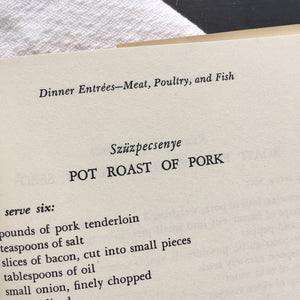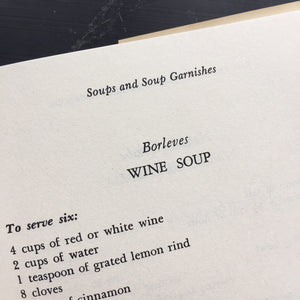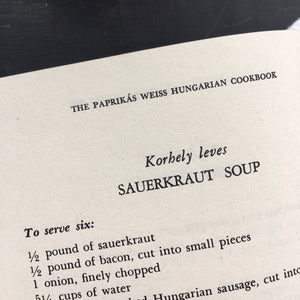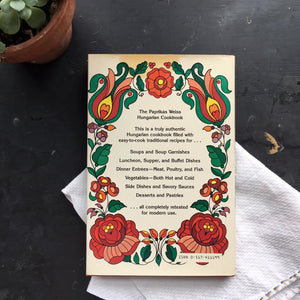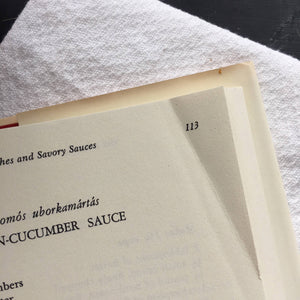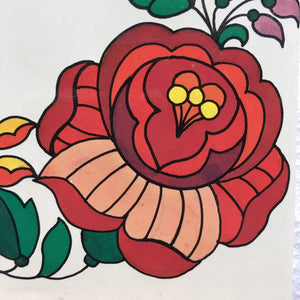 The Parikas Weiss Hungarian Cookbook - Edward Weiss with Ruth Buchan - Vintage 1980s New York City Gourmet Specialty Shop
Some of these recipes originated in the kitchens of the old kings, others still make the simple savory fare of the peasants. Some are comparatively new and some are as old as the Magyar people themselves. This is my own collection of my favorite Hungarian recipes, the plain basic dishes of the kitchens of my childhood. Edward Weiss
{HISTORY}
For nearly 100 years, on New York City's Upper East Side, shoppers relied on a gourmet specialty shop for all their Hungarian cooking needs. That shop was called Paprikas Weiss and was run by three generations of the Weiss family. In addition to selling spices and traditional food stuffs they also sold dishes, linens and kitchenwares from Hungary and Middle Europe. Located in a neighborhood strung together with other Hungarian-based businesses , this strip of retail stores was called Goulash Avenue  - a fun named for a beloved section of the city that locals still talk fondly about today. 
In 1979, Edward Weiss, the founder's grandson and the third generation manager of the family business, published this cookbook containing a collection of over 175 pages of recipes collected from his family's kitchen across generations, decades and centuries. Filled with traditional heritage foods and easy to follow cooking techniques, these recipes feature an array of gorgeous spices, including the star of the spice show - paprika.
All recipes are made with fresh, whole ingredients and do not contain canned or convenience foods, the fat most often used is butter, and in addition to a list of ingredients, each recipe includes a list of equipment needed.
This is the 1983 edition published by Gramercy Publishing Company
{SPECIAL FEATURES}
- 192 pages
- The Hungarian name for each recipe is also included along with culinary stories at the beginning of each chapter
- Simple, easy to follow recipes
- Whole foods
- Original dust jacket
- Interesting recipes include: Poached Peaches, Dobosh Torte, Cherry Cake, Poppy-Seed Strudel, Cabbage Noodles, Cauliflower Casserole, Lamb with Pickle Sauce, Beef Goulash, Wine Soup, Sour Lentil Soup and Cold Cherry Soup
{CONDITION}
In lovely vintage condition. There is a small tear along the top edge of the dust jacket on the front, and a 2" inch cooking stain the top edge of the dust jacket on the back. The spine is tight. All pages are intact, unmarked and are bright and clean. A few pages have creased  at the corner (perhaps those were favorite recipes of the previous owner!)
{SIZE}
Measures 6.25" inches (width) x 9.25" inches  (length) x 1.25" inches (thickness)